Community News
2018 Grant Application
Tempe's Maryanne Corder Neighborhood Grant Program was created in 1994 as a means to invest in resident initiated projects designed to enhance the quality of life in our neighborhoods. This year each Neighborhood Association can apply for up to $15,000 for these projects.
An email was sent to Camelot Neighbors in February regarding ideas for possible 2018 Grant fund projects. Several residents responded with the increasing traffic problem generated by the congestion on McClintock Drive.
Vehicles are attempting to avoid the Guadalupe/McClintock intersection on their way to the 101 Freeway by cutting through Camelot Village. The density and speed of the traffic is creating a nuisance and safety hazard for our residents. Tempe's recommendation is to add speed humps on Vaughn between Los Feliz and Hazelton and speed humps on Hazelton. The new design of the speed humps allows emergency vehicles to pass without restricting access (a previous concern), but slows passenger vehicles to residential speed limit.
See the City web site @ http://www.tempe.gov/city-hall/public-works/transportation/speed-humps
Camelot Village has been very successful in the past in receiving funds for various projects that include:
Camelot Entrance

Solar Lighting at the entrance

"Camelot Village" Sign toppers throughout the neighborhood

Park improvements
Before any improvements could be made Stroud Park had to be ADA accessible. The 1st park grant installed the sidewalk

Shade cover on playground

New BBQ grill

6 Trash Can

Park Bench

Basketball post and goals
In 2017 we applied for and were awarded a grant to install bicycle racks to be installed this Spring
Example of Grants awarded to Camelot Village….
<![if !vml]>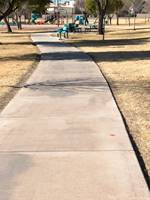 <![endif]> <![if !vml]>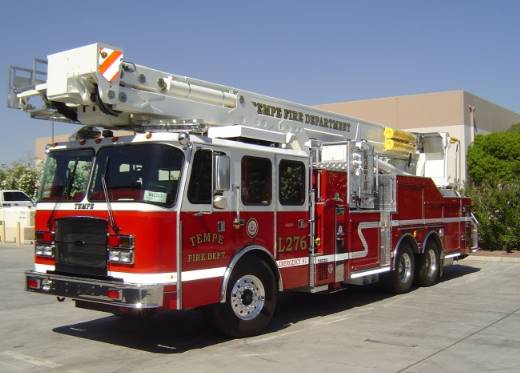 <![endif]> <![if !vml]>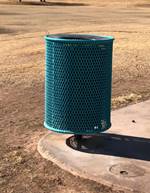 <![endif]> <![if !vml]>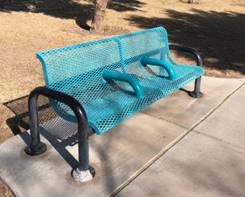 <![endif]> <![if !vml]>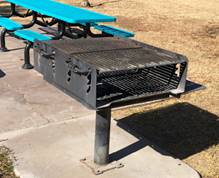 <![endif]><![if !vml]>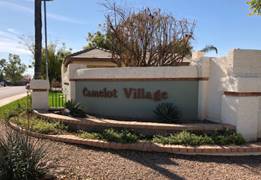 <![endif]> <![if !vml]>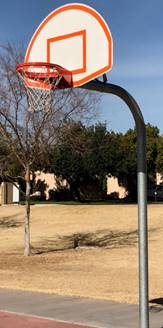 <![endif]>
Bulk and Green Waste Collection
Camelot Village Schedule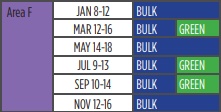 To view the 2018 Mixed Bulk & Green Organics Collection Schedule online and/or to verify what is allowable for each type of collection, visit
here
or call 480-350-4311.
Download guide for quick reference
------
Home Security Tips
Tempe PD and the National Crime Prevention Council provide the following safety tips for residents:
Call Police immediately if you feel threatened. 9-1-1 in emergency. Program the Tempe PD non-emergency line into your phone: 480-350-8311

Do not answer the door if you do not know the person, but do not ignore the knock.

Safety overrides politeness. Just because someone wants access does not mean they get it.

Look out a window if you can do so unobserved. Turn on music or make noise so that potential suspects know there is someone inside.

Don't allow strangers into your home, even if they are hurt or say they need help - keep the door locked and call the police to assist them.

Delivery people should have identification; you can call the company to assure the delivery is legitimate.

Teach kids age-appropriate assertiveness "and how and when to say NO"

All entryways should have sturdy deadbolt locks installed into the door frame.

Install an overhead garage door lock. Don't rely solely on an automatic opener.

A dowel or a pin to secure a glass door should be installed to prevent the door from being shoved aside or lifted off the tracks.

Every window in a home should be equipped with a working lock or securely pinned.

Valuable items, such as television, stereos and computers should be inscribed with an identifying number.

Keep doors, windows and gates secure.

All doors should be locked when at home, and every time you leave the house.

------
Recycling Improvements for Tempe

The city of Tempe recently has added new items to its recycling list. New additions include beer and soda carriers, foil food containers and boxes for bar soap, detergent and cereal. Tempe is working on programs to recycle plastic grocery bags which currently cannot be placed in the recycling bins. A program to recycle rigid plastics such as toys and storage bins is also in the works. For more information on these programs and a complete list of acceptable items to place in the blue bins, visit http://www.tempe.gov/recycling.
If you notice something that just doesn't "look right" in our neighborhood, there's a good chance it's not! Please report any suspicious, non-emergency issue to the Tempe Police Non-Emergency number at 480-350-8311. In the event of an emergency, always call 911.
To check the crime statistics in our neighborhood click here.
Do you leave your garage door open at times? Please be aware that there are persons who will enter your open garage and help themselves to anything they can carry off--including your garage door opener from your vehicle--so please keep those garage doors closed when ever you are not in front of your home.

Are your backyard fences unlocked? Burglaries in our area are frequently due to easy access from unlocked or unsecured gates off of alleys and in times of day when you are not home. Buy a lock or a metal securing latch (available at any hardware store). This applies to your windows, too. Criminals tend to be lazy by nature so any form of deterrence makes your home and belongings less likely of becoming a target.

We want to let you know that you can find out if our neighborhood has sex offenders living in our area. www.azsexoffender.com