Camelot Village
History
The first homes in Camelot Village were built in the mid 70s. Camelot was built in five successive sections. Each section has their own plot map and Declaration of Restrictions. Camelot Village I, II, III, V are all part of the Camelot Village Neighborhood Association (CVNA) supported by the City of Tempe, Camelot IV is the Camelot Villa Townhomes (separate HOA).
When a house is purchased, the buyer is presented with the CC&Rs (sometimes referred to as Declarations of Restrictions) that define the character and restrictions of the development. The documents are not necessarily easy to find on the Maricopa County Recorder website. The information has been assembled and is now available here.
Sections I, II, III, V are identified on the plot map below with the number of homes in each section.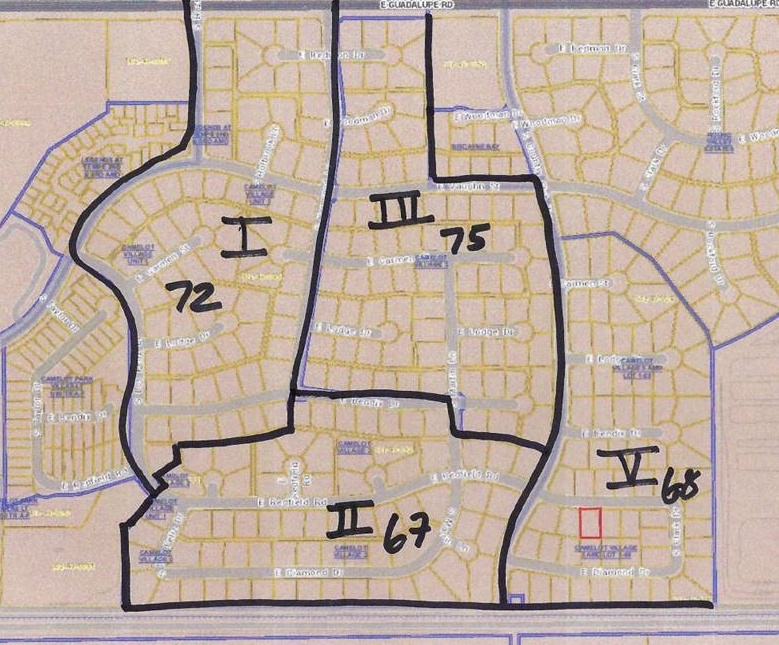 CAMELOT VILLAGE I, II, III, V
282 HOMES